It's a long and twisting saga that has lasted years. It involves a lawsuit, a stolen car and a polarizing point of view.
And it's all over a Hawaii license plate. 
The City and County of Honolulu approved a set of specialty Hawaii license plates in January 2021 bearing the letters "FCKBLM," an acronym that can be read as "F—k Black Lives Matter," referring to the social movement. Since then, Honolulu has tried to reclaim the two license plates because of the expletive, but its owner refused to return them.
Seven months after issuing the plate, the county contacted the owner, Edward Odquina, to recall it, according to court documents. First by phone, then letters the following month, threatening vehicle citations, penalties and seizure.
"Your personalized special license plate has been determined to be publicly objectionable due to an implied expletive in the first three combination of letters on the license plate," the City and County of Honolulu's licensing administrator wrote in a letter to Odquina.
The administrator demanded that the plate be returned by August 2021 — or else the vehicle will be considered illegal, and result in a civil violation.
"Furthermore, you will not be able to register your vehicle again in the City and County of Honolulu until the recalled license plate is surrendered," the letter continued.
Odquina still refused. Nearly a year later in June 2022, the city sent him a letter threatening legal action.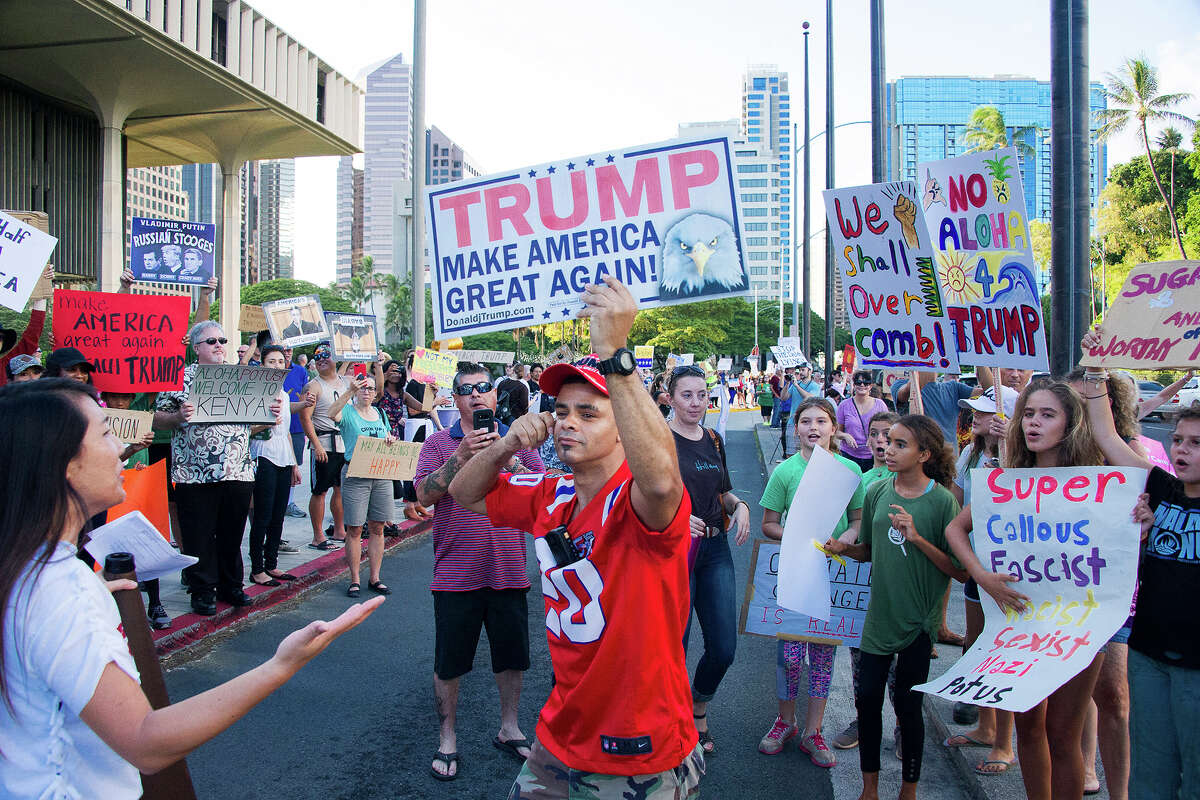 He responded by taking the issue to court. In September 2022, Odquina filed a lawsuit against the City of Honolulu and the state attorney general in federal court, claiming that his freedom of speech under the First Amendment was being violated. Honolulu County filed a countersuit asking for the return of the two plates.
"Odquina's messages include one that is strong, personal, and others may find it offensive and the first amendment protects messages that are strong, personal and that others may find offensive," Odquina's suit says. "His intent to advertise is tied to grabbing a viewer's attention and a person being inquisitive about its meaning when seeing the plate." 
The court documents also reveal how Odquina's plate was originally approved in the first place.
The city says it "mistakenly" issued the plate. The license plate violates state and city rules, which assert that specialty plates shall not have letter and number combinations that are "publicly objectionable."
The application was first flagged by a supervisor, who called Odquina on the phone and asked him what it meant. The supervisor did not know what BLM stood for at the time. When asked, Odquina said that it was an acronym for his business, so it was approved.
When Odquina went to pick up the plate at city hall, it was flagged once again, by a representative who saw it and immediately knew it violated policy.
"It didn't matter what he said it stood for, since 'FCK' is an abbreviation for a swear word and that's not allowed," the representative testified. 
The representative went to her supervisor, who was "directed to issue the plate anyway because [the supervisor's manager] was 'concerned that Mr. Odquina may become aggressive or out of hand,'" explained the court documents. "'He would rather have the plate issued and then recall it' so that he 'could thereafter deal with Mr. Odquina directly rather than have him be aggressive to Satellite City Hall staff.'"
SFGATE reached out to Honolulu County for comment but did not get a response in time for publication.
Contrary to what Odquina told the supervisor, he did not have a business with those initials until months later. The business Film Consulting Krav MAGA Bloomberg LLC was formed on Aug. 13, 2021, according to Hawaii Department of Commerce and Consumer Affairs documents. Its mission? "Rebuilding American patriotism." He also started a nonprofit with the name Fight Communism and Knucklehead Bitch Liberal Marxists on Sept. 22, 2021. It's not clear how his organization received nonprofit status, but it is currently not in good standing as it has not filed an annual report.
Two months after Odquina filed his lawsuit, the judge ruled in favor of the City and County of Honolulu, writing that license plates are "government speech not subject to First Amendment review" and Odquina "does not have a constitutional right to a license plate containing profanity." 
Odquina has filed an appeal, asking the court to decide if vanity plates are government speech and if banning a plate due to "implied profanity is reasonable." 
Denial of responsibility! Planetcirculate is an automatic aggregator around the global media. All the content are available free on Internet. We have just arranged it in one platform for educational purpose only. In each content, the hyperlink to the primary source is specified. All trademarks belong to their rightful owners, all materials to their authors. If you are the owner of the content and do not want us to publish your materials on our website, please contact us by email – [email protected]. The content will be deleted within 24 hours.